We are extremely proud and happy for our ST3LLARsat1 "BOIRA" team as they have successfully passed the Selection Workshop phase of ESA's Fly Your Satellite Design Booster programme!!!
This was a very competitive selection milestone against 12 other European teams, including a few which already had years-long established university CubeSat programs and several launches under their belts.
As you may recall from the recent ST3LLARsat1 activities recap (see St3llarsat1_VisitToESAandNewLogo), the ST3LLARsat program started at UC3M in September and their mission proposal was selected in October by ESA for their first ever Fly Your Satellite! Design Booster Training Week, which was held at the beginning of November at ESA-ESTEC and was attended by seven of our 1st and 2nd year MISE ST3LLARsat1 students. After this, the team updated its mission proposal and defended it via videoconference at the beginning of December in front of a panel composed of ESA experts and the ESA CubeSat team, see a screen-capture (courtesy of ESA) of our presentation in the photo below.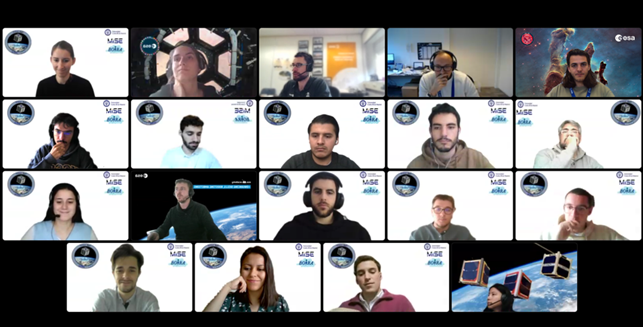 Figure 1 UC3M ST3LLARsat1 "BOIRA" team presenting our updated design to ESA during the Selection Workshop
This Monday, ESA announced the selected teams (see ESAnew_SelectionCubeSatBoosterProgramme), and we feel we are flying high in space with our ST3LLARsat students. Their selection means that now they will be supported by ESA for the next 18 months in the development of our own first UC3M student CubeSat, see the calendar of the ESA FYS Design Booster programme below.

Figure 2 ESA FYS Design Booster phases (taken from ESA's FYS Design Booster phases webpage).
The aim of ST3LLARsat1 "BOIRA" is to design, build and launch a 2U satellite (about 20x10x10 centimetres in size and 2.5Kg in weight) with the scientific mission of performing climate change monitoring, as well as serving to demonstrate the technological readiness level of the CubeSat equipment and of several in-house components (from the structure to the onboard computer). The risk in developing these components is balanced by the high educational impact and ameliorated by our students' demonstrated capability (plus the support of their work by our excellent staff members from the aero ASD lab, helping with the 3D printing of the structure, to the E.T.PACK-F team, collaborating with the Ground Segment activities).
The programme is supported by the aerospace department and the UC3M-SENER ST3LLAR aerospace chair. Currently, it is participated by 25 MISE students and led by Prof. Andrés Marcos (Beatriz Galindo Senior Distinguished Researcher) with support from Mrs. Alison Ponche (doctoral candidate at the department) and Dr. Andoni Moral (INTA).