At the Airspace World Conference 2023, one of the world's largest aviation and near-space management events, held in Geneva this March, the ISOBAR project – Artificial Intelligence Solutions to Meteo-Based DCB Imbalances for Network Operations Planning, in which Manuel Fernando Soler researcher of our group participates, won the Exploratory Research Award!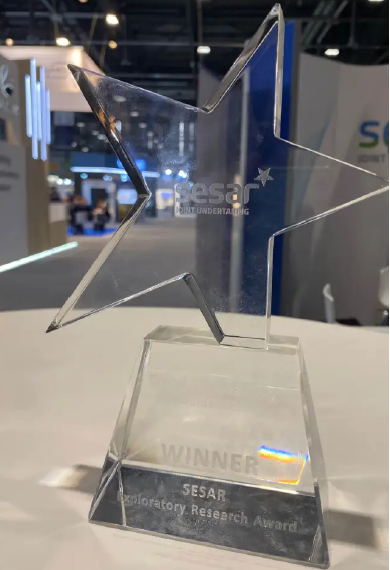 The SESAR 2023 European Digital Sky Award went to the ISOBAR project for developing ingenious artificial intelligence-based mapping predictions to reduce weather-related air traffic delays.
Congratulations to all participants for this great achievement!