It is a pleasure to announce that our preliminary design for the CubeSat ST3LLARsat1 «BOIRA» has been selected by ESA to participate in the training and selection phase of its «Fly Your Satellite Design Booster» program. This ESA pilot program is aimed at European university teams of students who have a preliminary design of a 1U to 6U CubeSat mission.
Twelve teams have been selected from Spain (3), Italy (3), Portugal (1), the UK (1), Norway (1), Romania (1), Switzerland (1), and Germany (1). As part of the training and selection phase, seven* of our students will attend a week of classes and practical training at ESA's main space technology development center in the Netherlands (ESA-ESTEC).
The scientific mission of ST3LLARsat1 «BOIRA» is to determine Earth's atmospheric humidity focusing on European regions (this can help understand better the effects of climate change as well as those from critical events such as drought and fires). «Boira» means fog in two of the official languages in Spain: Galician and Catalan.
In addition, as technological objectives, it aims to demonstrate the correct operation and functionality in space of; (i) the 1U component hosting the compact radiometer used to measure the atmospheric humidity; (ii) the 1U component integrating all other CubeSat systems; and (iii) an on-board software coded to allow the use of advanced and parameterizable AOCS algorithms.
The logo of our mission is shown in the figure below.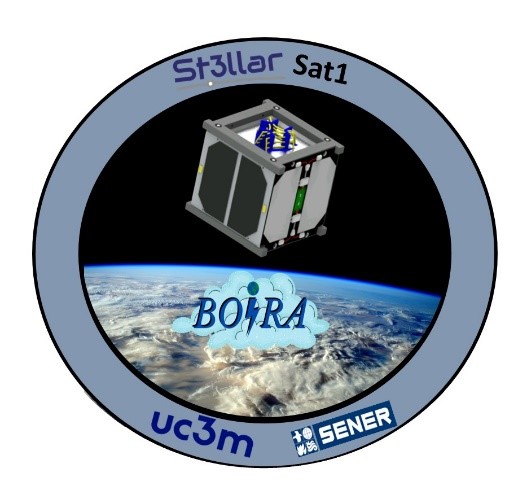 Figure 1 ST3LLARsat1 "BOIRA" mission patch
The UC3M ST3LLARsat1 «BOIRA» program is led by Prof. Andrés Marcos (Beatriz Galindo Senior Distinguished Researcher) from the aerospace engineering department at UC3M with support from Mrs. Alison Ponche (doctoral candidate of the department) and Dr. Andoni Moral (INTA).
* Note: We appreciate ESA's funding for six of our students to attend the workshop, and especially would like to thank Prof. Manuel Sanjurjo for supporting the attendance of the seventh student.