On 21 November took place the award ceremony of the EXTRAORDINARY UNDERGRADUATE 2021/2022 prizes granted by UC3M.
The awards were presented to all students who completed their degree studies with an excellent academic performance.
We are pleased to announce that for the Aerospace Engineering Degree, the prize was awarded to the student Patricia García Caspueñas.
Below is a brief interview we did with her and some photos.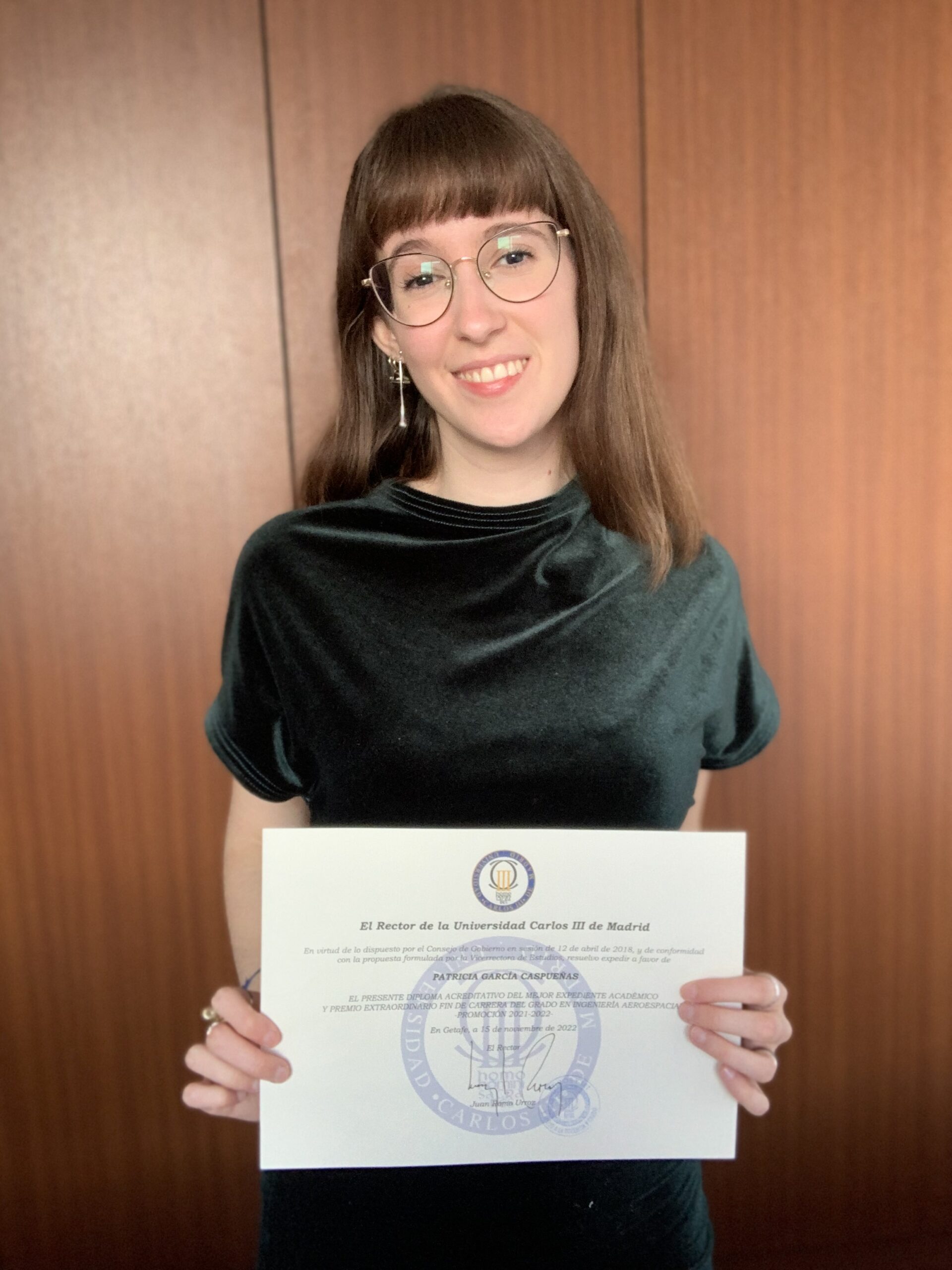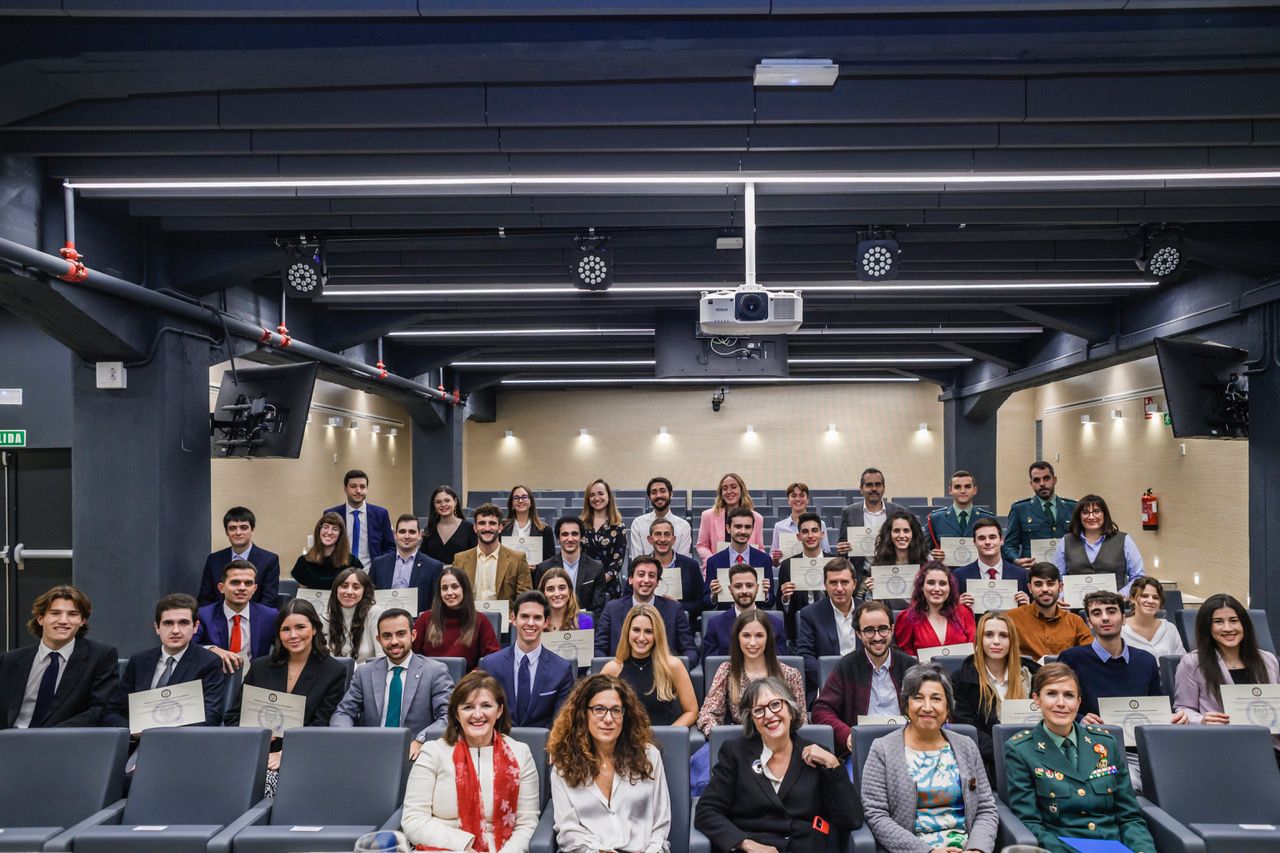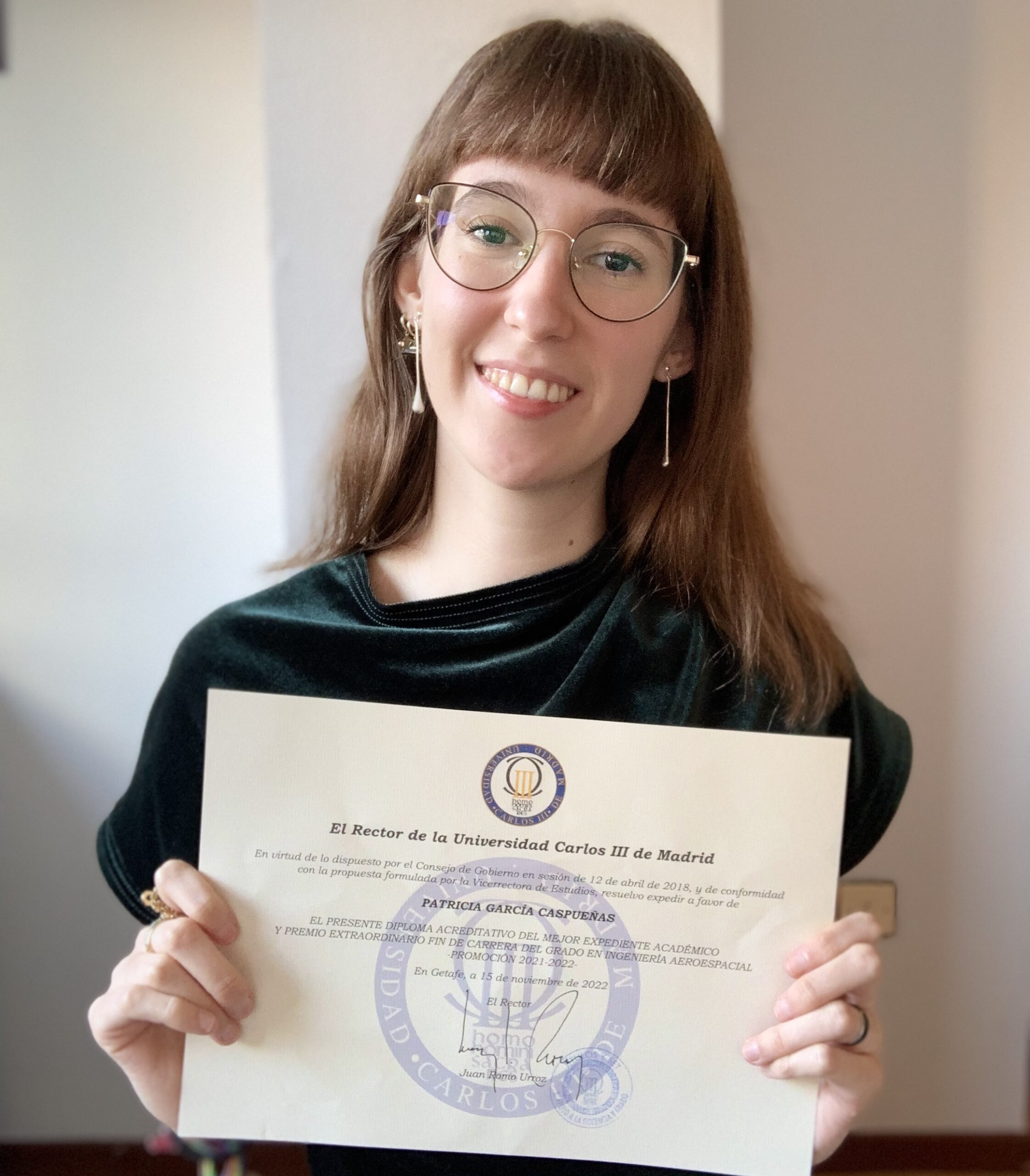 Why did you choose to study engineering?
In my case, I cannot lie and say that I have always had a passion to pursue a specific career, but what I can say is that I have been lucky enough to be driven by an enormous curiosity about the world and how everything functions. Science and art have been my main pillars in life, and, as strange as it may sound, I found the most beautiful compromise of these two in the engineering field.
What would you say to a teenager who wants to pursue an engineering degree?
Engineering is not the right or the wrong choice to go after; the right choice is the one that you really see yourself doing and enjoying, even during the most demanding and tough periods in your training and professional path. If this is the case, you should definitely go for it! Even more, if you are a curious mind that likes finding solutions of any kind, you can rest assured that engineering is the right profile for you 😉
How do you think it is possible to make girls more aware that engineering studies are for everyone?
I think that the feeling of belonging and of being enough for a certain place or path starts when we see people similar to us thriving in it; this gives us a push and makes us realise that if they are able to do it, so are we. Applied to the gender imbalance that is still an issue in engineering, giving visibility to women studying and/or working and showing their successful careers could motivate girls to follow their same steps and could, little by little, help in bringing a more diverse and less differentiated environment into the professional world.
Thank you very much Patricia for your valuable contribution and for giving us the opportunity to enter your world.
Congratulations again on your well-deserved award!